David Callinan's music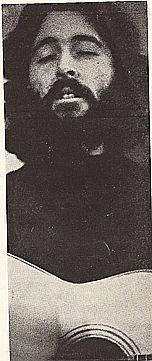 I spent many years on the road as a musician and singer-songwriter. I played Irish folk music in The Spalpeens in the boom years of the Irish ballad scene. Later, I formed the folk-rock band Urban Clearway whose music was dubbed 'Celtic Swamp Music'.

With Callan and John I released the single 'House Of Delight' and 'Long Shadow Day", later banned by the BBC for being 'suggestive'. I never understood why.

Urban Clearway toured with Elton John, Billy Connolly, Fairport Convention, Rod Stewart, and many others.


When Urban Clearway broke up, I teamed with band member Mick Flynn to form the folk-rock singer-songwriter duo Callinan-Flynn and recorded an album which today is rated as a 'rare gem' by collectors: 'Freedom's Lament' sells for exorbitant sums on the Internet.

A highlight of my musical career was co-writing a Celtic rock opera for the Edinburgh Festival. Pucka-Ri starred Pierce Brosnan.


I have recorded new material in the last few years. Take a listen to some tracks here. Feel free to download and share if you wish. I sing on some tracks and used session singers on others.
Latest tracks to download are:


And for some retro folk-psych listen and download:


If you want to hear a pastiche of 60s style folk whimsy listen to:



Below: Callinan-Flynn: Mick Flynn (left) David Callinan (right) pictured at the Roundhouse, London


CAN YOU SPOT A NAKED PIERCE BROSNAN?
David Callinan co-wrote the Celtic rock opera 'Pucka-Ri' for the Edinburgh Festival. The musical extravaganza tells the story of 'One Man', played by a young Pierce Brosnan, who travels through the Celtic underworld of gods and demi-gods before being reborn. And he had to appear naked. The audience was certainly stirred if not shaken.